Vedic Astrology, or Jyotish, is the "Science of the Stars." Jyotish is translated to mean to shine the light. Understanding this light can help us wrap compassion and understanding around our Earthly human experience. One important aspect to note is that Western Astrology and Vedic Astrology typically use different Zodiacs to measure the sky. As a Vedic Astrologer I use what is called the Sidereal Zodiac.
Assessing the Movement of the Moon
New moons begin the lunation cycle. The new moon is when the sun and moon come together in the sky. This lunar cycle can also be referred to as dark moons, because we can not see the moon from our vantage point here on Earth. The dark moon ushers in the return of the light for two weeks as she gets brighter and brighter. This is called the waxing phase. We may feel more extroverted, social, and active during these two weeks. New moons are a great time to set intentions. One important thing to note about intention setting however, is that it is best to do this in the days following the new moon. It is beneficial to have a bit of the light return to engage and support your intentions.
Then, two weeks after a new moon and after the waxing phase, we get a full moon. The full moon is the halfway point of the lunar cycle. This is when the sun and moon are opposite each other in the sky and the moon reflects the full brilliance and light of the sun from our vantage point here on Earth. The full moon ushers in the two week waning phase of the cycle where for two weeks the moon gets darker and darker. This waning phase of the moon invites us inward on a more reflective journey, honoring an internal process. The full moon is the harmonizing point of the lunar cycle where we take all that we have learned since the new moon and integrate it. After two weeks the waning phase completes with another dark moon that also completes the entire lunar cycle, and we begin again.
This Month's New Moon in Aries
The new moon for the month of May occurs on May 4 at exactly 6:45 PM EST. This new moon will happen in the sign of Aries and it will be within the Nakshatra called Bharni. Nakshatras are the 27 unique divisions of the sky in the Sidereal Zodiac. Remember that new moons are a time of new beginnings—this Aries new moon is especially ripe, active, and full of potential. Aries, as the natural first house of the zodiac, brings a great initiatory energy here which can also be related to impulse, courage and strength.
One caution with this Aries new moon is to be vigilant of the impulse to act without thinking. There is a saying with Aries energy to "act first think later". Be mindful of this impulse. We will be getting a bit of support and assistance from the planet Mercury as he will be joining this new moon bringing in some intelligence to help navigate this impulsive energy.
Connection to Feminine Energy
The Nakshatra Bharani connected to this new moon is symbolized by a yoni or a women's reproductive system. Think about a women's womb carrying a child. Think about the act of labor. This is all connected to this Nakshatra Bharni. It can mean to bear or carry a burden. Labor is a burden to bear for the ultimate prize of the creation of life itself… So there is an incredible amount of vitality and creation energy here.
Something to ponder: What in your life are you creating that may feel a bit like a burden to you right now but will be so worth it? What are you birthing into existence right now? What can you bear for the ultimate prize of creation?
May's Full Moon
Then on May 18 we have our full moon at exactly 5:12 PM EST. This is the harmonizing point of the Lunar Cycle. This full moon is happening in the sign of Scorpio and within the Nakshatra called Anuradha. Scorpio is a deep and intense energy. The image of Scorpio as a water sign is water at the bottom of a deep deep well. This is where we uncover the deep mysteries of life. This is where we want to explore the unknown. The Nakshatra Anuradha is a very devotional Nakshatra. The idea here is to serve something higher than ourselves. Anuradha is symbolized by a spark like a flash of lightening or a spark of intuition or a glimpse of the divine.
Something to ponder: What in your life can you explore at a deep level? What do you have the courage to really dive into, to possibly discover something new or maybe even get a spark of intuition or glimpse of the Divine?
Jupiter's Retrograde
The planet Jupiter will be with this full moon in the sign of Scorpio. Jupiter brings hope, meaning and purpose but he will be retrograde the entire month of May. When a planet goes retrograde it brings with it a reflective energy. I cal it all the Re's. Reflect. Reanalyze. Realign. Refocus. Rethink. Rework. Reboot. All of Jupiter's themes will be doing this reflective dance this month.
Something to ponder: What in your life around your ideas of hope, meaning and purpose needs to be reflected upon, reanalyzed, realigned, refocused, rethought, reworked or rebooted?
And there you have it! The month of May though the lens of Vedic Astrology and the Lunar Cycles. I hope this wisdom of Vedic Astrology enlightens your path this month!
To learn more about following the Lunar Cycles visit the Inner Goddess Moon circle—special invite for readers when you visit!
—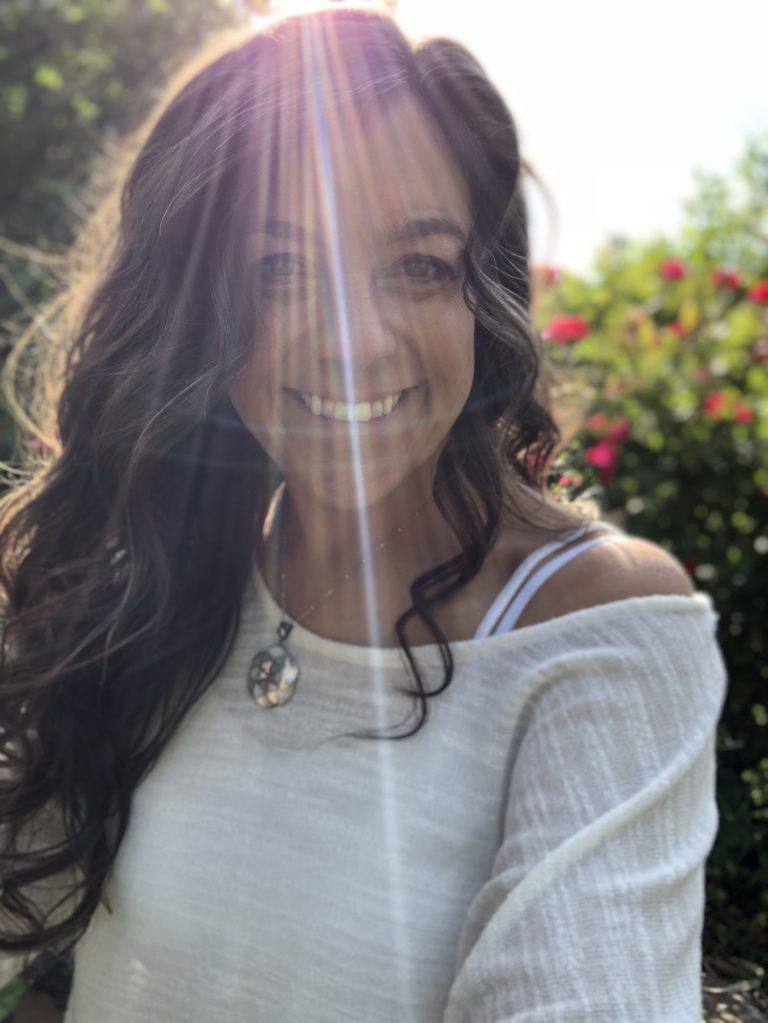 Tamme Buckner believes that every individual has the innate ability to balance Body, Mind and Spirit. As a Certified Vedic Astrologer, Certified Neurosculpting® Meditation Facilitator, a 200 hour Certified Yoga Instructor, and Certified Reiki Master she possesses many skills to help create and maintain this delicate balance in this often fast paced, stressed, chaotic world we all live in today. Tamme has always been a seeker and walks this path with a smile guided by her heart. She has been blessed and beyond grateful to have studied with many many incredible teachers along this journey. Tamme is humbled and passionate about the opportunity to share her mission to spread as much love, light, compassion, understanding and healing energy as possible. To learn more visit TammeB.com
1
The post Written in the Stars: Vedic Astrology Predictions for May appeared first on Wanderlust.