Committing to a 21-Day Yoga Challenge is, well, a challenge. I spend many hours a week teaching yoga and although I practice regularly, I discovered some basic tools were in order for developing the self-discipline I needed to stick with it. Whether this is your first Challenge or your 100th, we could all use a little help to get through. Read on for 21 ways to stay on top of your game and learn as much as possible.
Ready to give it a go? Join our *free* Body. Breath. Beats. Challenge with Schuyler Grant, beginning March 4. For more information and to sign up, click here.
---
1. Set an intention.
Also known as a sankalpa, setting an intention at the beginning of the 21-Day Challenge can help you to focus on what you would like to get out of the next three weeks. It connects the heart to the practice.
2. Leave your mat out the night before.
If you feel the urge to skip a session, there is nothing more inviting than to wake up to an empty mat just waiting for you to stand on it. If daytime or evening is your preferred time of day, leave the mat where it cannot be avoided.
3. Keep a notebook and pen next to your mat.
Why not add another layer of support by tracking your journey through self-reflection. How did you feel before, during and after practice? What poses did you learn about? If you had to explain to someone else what you did, is there a single pearl of wisdom to take away from the session? If yoga is a journey then your practice journal is your travelogue.
4. Invest in props.
Whether bought new, second-hand or made from books and the sash from your bathroom robe, a basic set of props is easy to come by. A blanket or towel, a ripped up t-shirt for a yoga strap and a tennis ball can all add to the creative nature of your practice.
5. Practice at the same time each day.
New habits take time and in spite of the demands of modern life, who can't find 20 minutes to practice something they love? Consistency is the key.
6. Create sacred space.
Light some incense or choose your favorite essential oils for use in a diffuser. The more calming the space, the more likely you will enjoy the sense of peace that comes with regular yoga practice.
7. Create an altar.
This could be as simple as a vase of fresh flowers and a candle or as elaborate as a sacred statue or picture of a mandala. Whatever you use, let it express a connection to your sankalpa.
8. Practice in the same place each day.
Familiar territory can help embed new habits. If you live in a busy household and need to change rooms, your pop-up altar can create a similar sense of familiarity.
9. Schedule your practice.
Just like any other important appointment, schedule your challenge sessions into your diary as a daily reminder.
10. Set an alarm.
Using a digital diary? Set an alarm for each day of the Challenge complete with unique ringtone. There's nothing like a favorite song to help keep you motivated!
11. Turn off your phone.
It can be tempting to respond to the sound of a text coming in so rather than risk being distracted, this may be the time to turn the phone off. If you are using your phone for the 21-Day Challenge, try using airplane mode.
12. Keep the Wanderlust TV web page or app open on your browser/devise.
Sometimes the thing standing between you and your practice is convenience. We can use all kinds of excuses to avoid practice but if the first thing you see when you pick up your smartphone or tablet is the next 21-Day Challenge session, that could be the boost you need.
13. Watch your mind.
Notice if thoughts of self-judgment interfere with your practice and put them on a shelf. Don't forget to return to them in your practice journal. The simple act of observing thoughts and emotions creates the space for change.
14. Practice with a friend.
Why not call a yoga loving friend and practice together. If you are the kind of person who is motivated by a shared challenge, this could be the route for you. You also get to hang out with  your friend a lot (added bonus!).
15. Take video at the beginning and end of the Challenge.
There is nothing more satisfying than progress and taking a video of your practice to track where you begin and end up can be very rewarding (even on a path without a goal).
16. Post on social media.
Sharing your yoga journey with friends and family can help keep you motivated, especially for those much  appreciated words of encouragement. Your journey may even inspire others to practice (another added bonus!).
17. Allow time for conscious rest.
It is worth adding an extra 5 minutes for conscious rest in Savasana (Corpse Pose) at the end of each session. Not only will it help ground the practice but allows time for processing those  new discoveries alongside some much needed rest and relaxation.
18. Open and close each session with sacred sound.
If you are someone who finds the striking of a gong or chanting calming to the senses, then beginning and ending each session with sound can help create a calm and focused environment.
19. Review progress.
It can be useful to look back through the challenge as a way of tracking progress. You might even want to think about what progress in yoga means to you and use the challenge to explore this.
20. Teach a pose to a friend.
Now that you are getting some poses under your belt, try teaching one to a friend. You will be amazed to discover how much you have learned by passing on some of your newly acquired knowledge. This might be the encouragement they need to take up the practice themselves. After all, inspiring others can be highly motivating.
21. Take the next 21-Day Challenge.
Now you know what it feels like to sustain a practice for three weeks, try the next Challenge and take note of the changes. Compare with your notes from the first round and use whatever tools help to keep you motivated.
—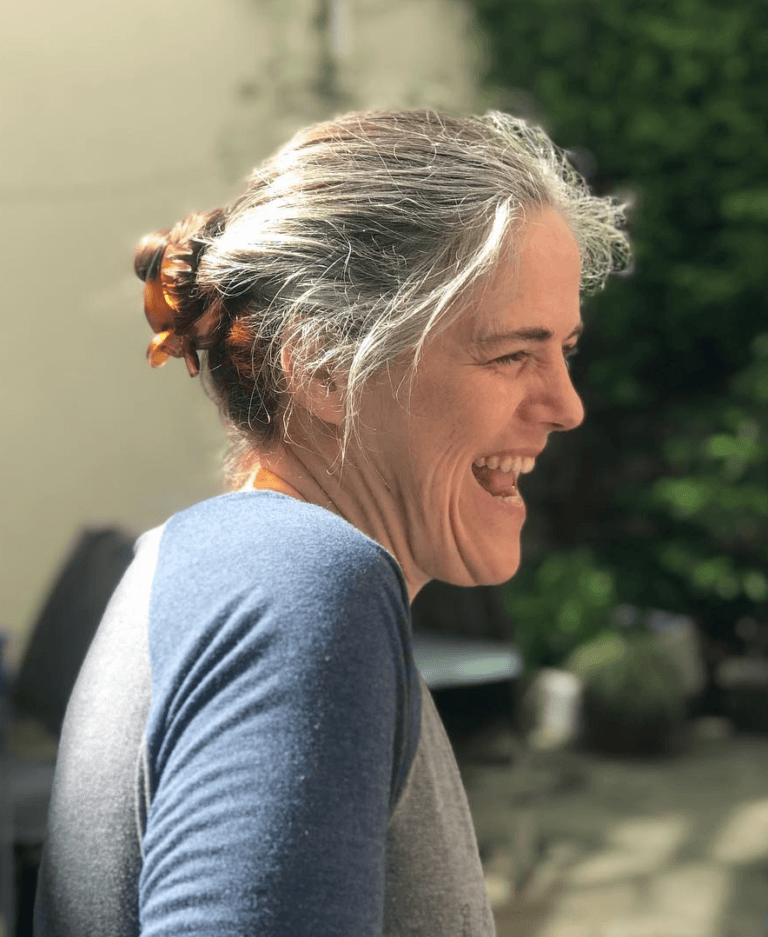 Pema Clark (PhD, RYT200) is a writer and yoga teacher whose practice is deeply informed by Tibetan Buddhism. She discovered Ashtanga yoga in 2005 but after training with Yoga London as a Vinyasa Flow teacher she discovered the work of the late Vanda Scaravelli whose influence continues to enrich her classes. Connect with her on Instagram @yoga___dhana.
1
The post 21 Ways to Make the Most of a 21-Day Yoga Challenge appeared first on Wanderlust.